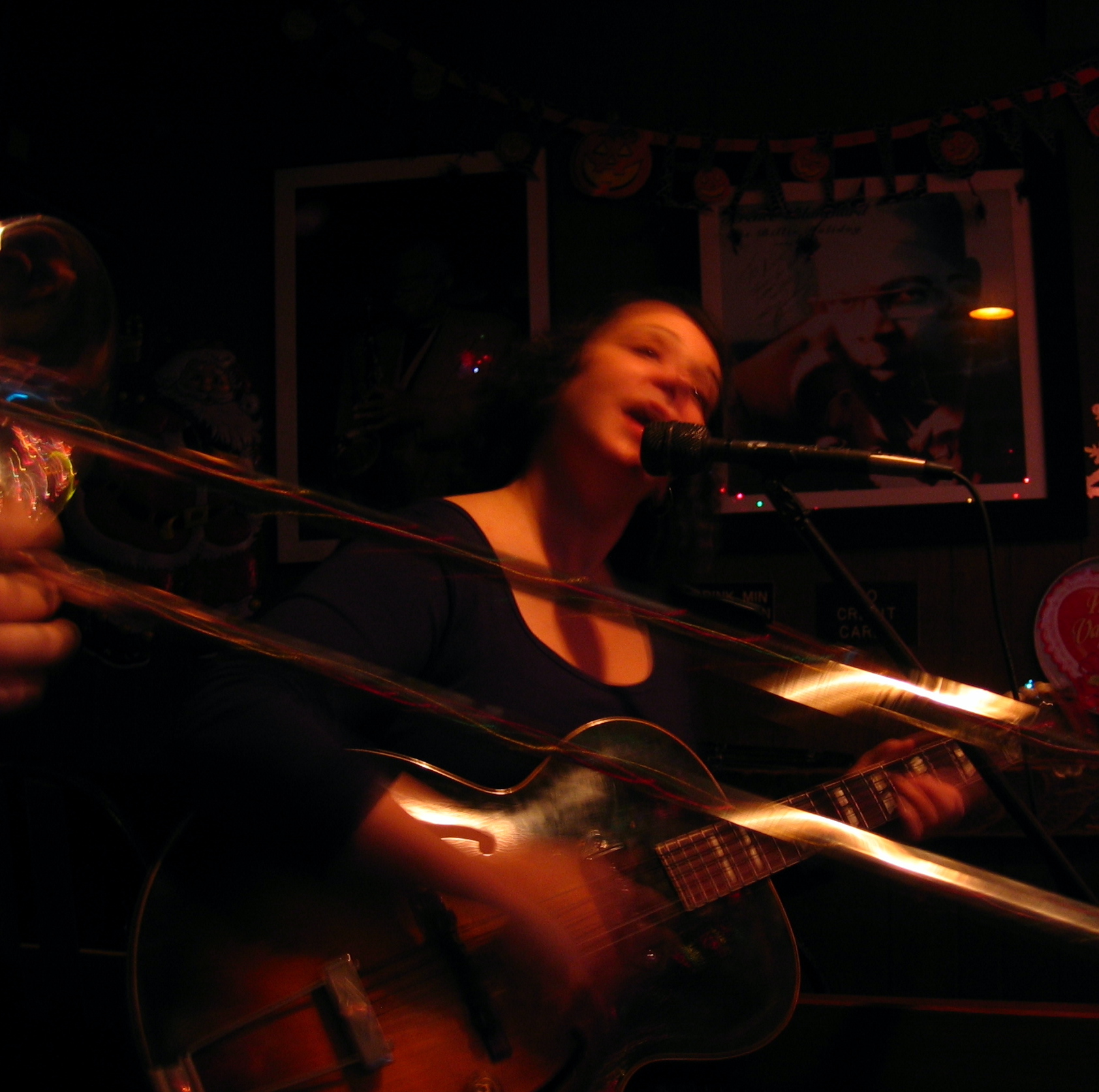 Jazz Musician
"She's not only very good... she's interesting! I can sit and listen happily for as long as she wants to sing and play." — Dave Van Ronk
———
"The whole goes down as smooth as bourbon and film noir. Eve's voice, sultry and saucy, transports you to a sophisticated pleasure ground where a continental elan oozes invitation." — Sing Out Magazine
———
"A sultry voiced songsmith. Her Wes Montgomery stylings are smooth and adept." — Greenwich Village Gazette
A jazz singer, guitarist and songwriter — Eve Silber performs a repertoire of standards and substandards in and around New York City.
A long time resident of the West Village Eve received much of her training in the Village, under the tutelage of guitar great Dave Van Ronk, as well as in the accompaniment of the great dames of Grove Street: Marie Blake, and Mable Godwin. She carries out her love affair with the American Songbook in a swinging fashion, and with the traditional joy of the traditional jazz era.
In 2005 she released "Wasn't There A Dream", an album of original and standard jazz tunes.
She has been performing at Arthur's Tavern — NYC's oldest jazz bar — since 2000, and at NYC's beloved Ear Inn for even longer. House parties and private parties galore too!
SOME JAZZ PERFORMANCES —
at Arthur's Tavern in NYC:
GEE BABY AIN'T I GOOD TO YOU
Eve Silber (guitar and vocal) with Chris Hemingway (tenor sax)
SUMMERWIND
Eve Silber (guitar and vocal) with Michael Hashim (tenor sax)
ANGEL EYES
Eve Silber (guitar and vocal) with Geoff Burke (tenor sax)
---